What is a Lounge?
A lounge is a restricted section of the airport that contains luxury facilities that are only available for certain passengers. Some lounges are only available for flyers who have bought tickets that are within the first-class or business-class tier. While others offer optional day passes to be bought by passengers who have not purchased such tickets. A multitude of card memberships with certain banks and other establishments can give you access to particular lounges. Any of the mentioned paths that could gain you access to a lounge are acceptable. And the attempt at gaining a pass/access to lounges is most definitely worth it, because the lounge experience is truly unlike any other!
Each terminal has its own available lounges. And before we get into listing each and every one of them, it is perhaps worth noting that terminals are accessible to one another as a free airport shuttle bus transports people all across the airport and from one terminal to the next.
American Airlines Admirals Club lounge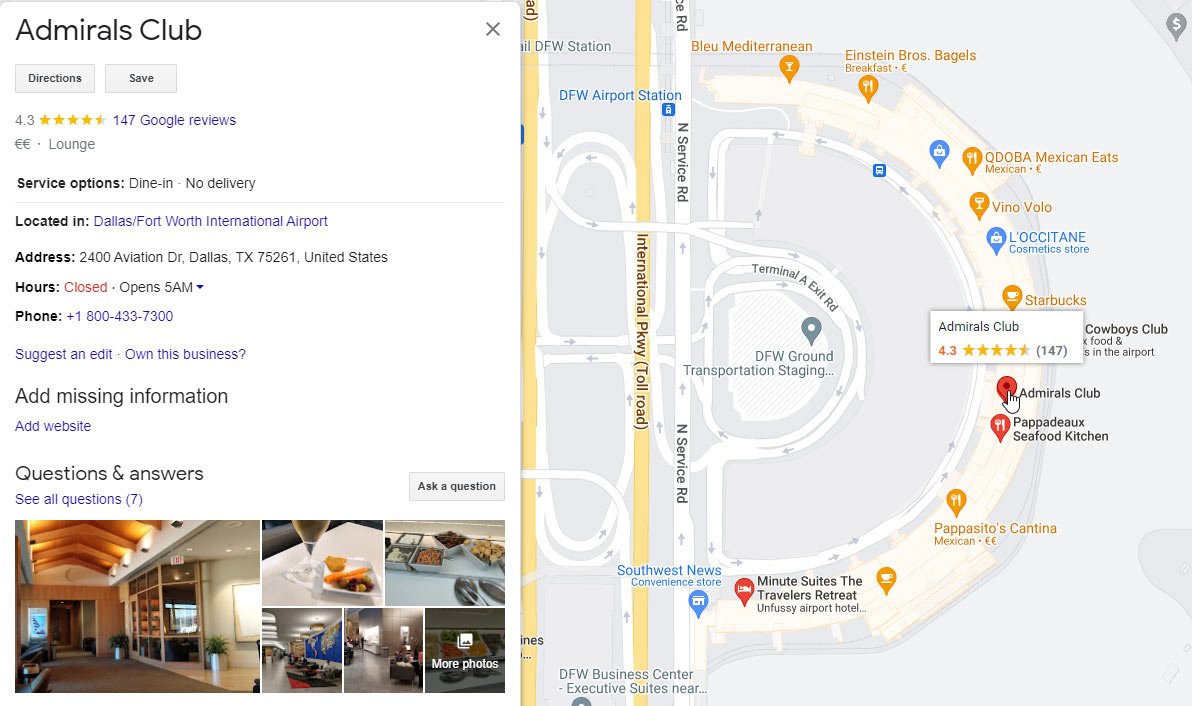 ---
Terminal B:
American Airlines Admirals Club lounge
The USO lounge
American Airlines Admirals Club lounge
The Club DFW
American Airlines Admirals Club lounge
American Airlines Flagship Lounge
The Centurian Lounge
Qatar Airways Lounge
Korean Air KAL Lounge
American Airlines Flagship First Dining
Capital One Lounge
Qantas Business Lounge
Lufthansa Lounge
British Airways Lounge
American Airlines Admirals Club
Plaza Premium Lounge
United Airlines United Club
Delta Air Lines Delta Sky Club
Emirates Lounge
Dallas Fort Worth lounges
The lounges in DFW offer different services, packages, and different prices.
Let us take a look at The Club DFW lounge, for instance, as it offers different spaces to fit every single visitor's needs. The spaces include a replenishment zone that offers a full-buffet and a bar where all your taste buds and cravings will be satiated. After your filling meal, you can head on over to the relaxation zone where you will find extremely comfortable seats and utilities. If you wish an even more private setting to relax, check out the cocoon chairs at the privacy zone. If you're looking to get some work done instead, check the productivity zone where desks are available with charging units and high-speed internet. Before you leave the lounge and head to your flight, visit the refreshing zone, where you will be able to take a hot shower and use the restrooms to freshen up.