The five terminals at this airport are structures in a way where each terminal serves its vital function. Terminal D at DFW is meant to be the international terminal. Well over 1,800 flights operate from the airport each day and a huge portion of them are international flights. This means that a large percentage of the nearly 70 million flyers passing through this airport every year go through this terminal. And for this reason, it is said to be one of the most essential terminals.
Some of DFW Terminal D Airlines that operate the many daily flights taking place include: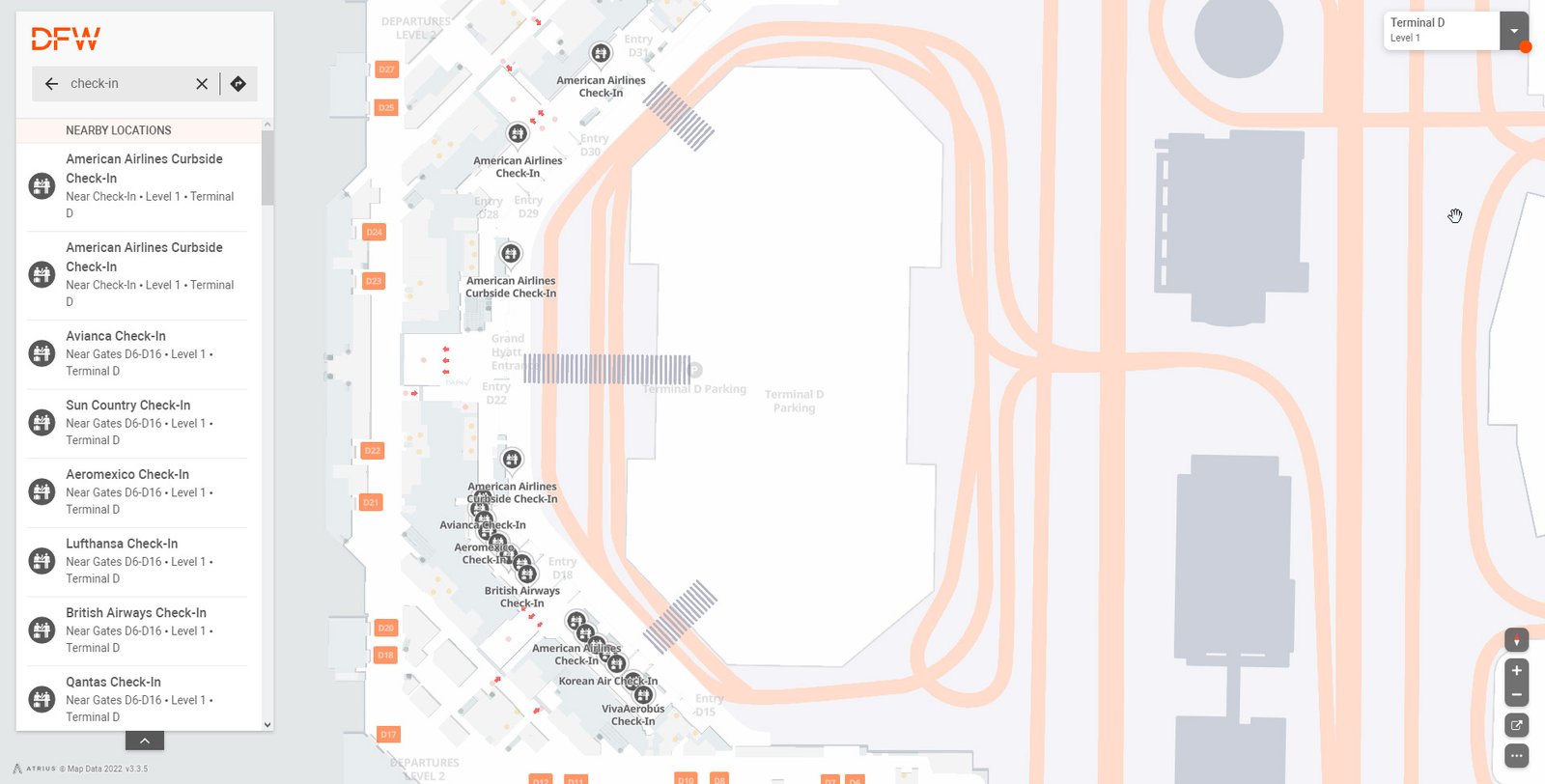 AeroMexico
Air Canada
British Airways
Emirates Airlines
Korean Air
Qantas
Spirit
Turkish Airlines
Layout of Terminal D at DFW Airport
The many levels of this terminal include the lower level that welcomes the arriving passengers, the first level that contains all the check-in desks and departure gates, which are gates D5 to D40, the mezzanine, and the upper level that contains the Skylink platform. The Skylink service connects passengers between terminals efficiently and free of charge. For more clarity, check out the DFW D Terminal map here. And click here for a comprehensive map of DFW Airport gates.
Facilities at the airport Terminal D
Dallas Terminal D food options are extremely varied to accommodate all the international guests, and the variety greatly extends to the many lounges as well.
Lounges found exclusively at Terminal D include:
The Club DFW
American Airlines Flagship Lounge
The Centurian Lounge
Qatar Airways Lounge
Korean Air KAL Lounge
American Airlines Flagship First Dining
Capital One Lounge
These lounges cannot be found in any other terminal in the airport. The exclusivity on this terminal also includes the Grand Hyatt DFW Hotel. The hotel can be accessed through the terminal, but can also be accessed through a free shuttle service.